Nightcliff Community Bank – 2nd Birthday donates $1000 to NT Police Legacy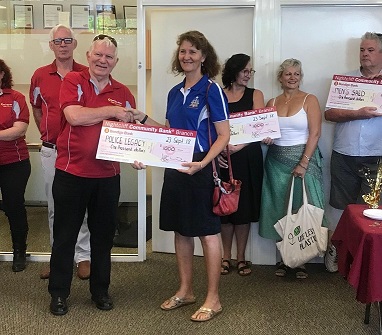 Northern Territory Police Legacy were the recipients of a $1,000 donation from the Nightcliff Community Bank, which is a branch of the Bendigo Bank, as a part of their recent 2nd birthday celebrations. The birthday donations were awarded to local schools, sporting and disability organisations totalling $10,000. Members of the Nightcliff Community Bank Board were asked to nominate ten recipients for the donation & NT Police Legacy was fortunate enough to be nominated.
Attending the presentation event on behalf of NT Police Legacy Board was Board Member Kiim Parnell who and received the donation from Mr John Wolthers, who is on the board of the Nightcliff Community Bank.