2018 Annual General Meeting of NT Police Legacy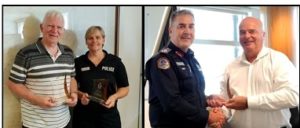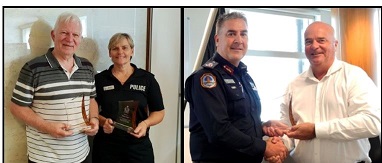 The NT Police Legacy Police Legacy Annual General Meeting was held on November 14 November 2018. The Board's primary responsibility is to manage NT Police Legacy's resources judiciously in order to ensure it can meet the ongoing needs of the NT Police Legacy Legatees. 
Each of our Board Members volunteer their time and energy with no reward or benefit.
This meeting welcomed three new Members to the Board of Management.
We offer our sincere thanks and appreciation to Mr John Wolthers, Senior Constable Pauline Setter and Superintendent Rob Farmer for their individual and collective contributions and support to the NT Police Legacy Inc.
We welcome to the Board of Management Mrs Sarah Gotch, Detective Senior Constable Joanna Kolodziej and Mr Ken Dwyer.  Sarah and Joanna are NT Police Association representatives and Ken is the Retired Police Association of the NT representative to the NTPL Board of Management.