Police Legacy – National Conference 2018 – Brisbane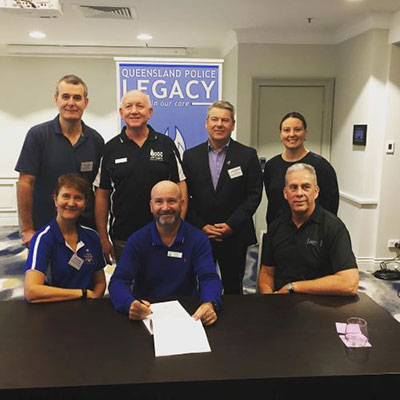 This National Conference provides a platform to on a national level to discuss ideas, best practices and strategies to best serve our collective 'Policy Legacy Families and Members'.
At the National Conference an Memorandum of Understanding (MOU) was signed by the respective representatives for all 'Police Legacies'. This MOU is an agreement of collaboration and support for each other and those Police Legacy Families who are facing difficult times.
Northern Territory Police Legacy Board of Management is dedicated to the ongoing effort and commitment to such an important cause and appreciates the ongoing support provided by the Commissioner of Police, NT Police Force Members and and share a valued and strong relationship with the Northern Territory Police Association who continue to in kind and financial support to the Board and its families.