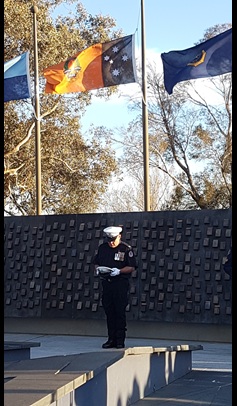 This National Police Remembrance Day marked the 10th anniversary of the National Police Memorial on the northern shore of Lake Burley Griffin.
The memorial honours more than 750 members of Australian police forces who have died in the line of duty since 1803.
Senior Constable First Class Michael Read; Who's name is one of seven which will now join those of other police officers who died doing their duty.
Despite the inclement weather, National Police Remembrance Day in Canberra was marked with an evening service, a parade and, oddly, random breath-testing.
Perhaps most importantly, it was a chance for police officers from all parts of Australia to gather and remember their friends who no longer stand shoulder to shoulder with them.
read more